21-Night Fjords & Antarctica Voyage
Booking Dates
11/21/2019 through 02/02/2022
Travel Dates
11/21/2019 through 02/23/2022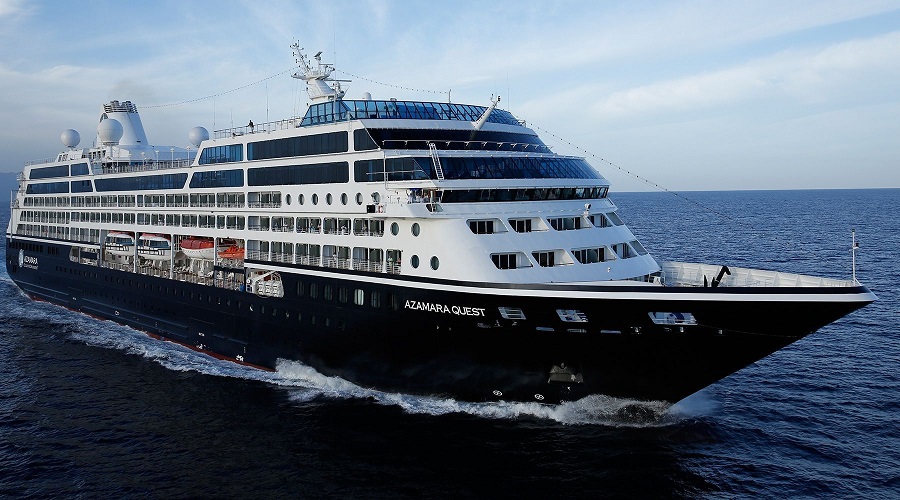 This 21-night voyage includes longer stays, plus six luxurious at sea days and two days cruising through the spectacular Chilean Fjords. Before embarking from the port of San Antonio, spend the day in Chile's capital, Santiago-a city bursting at the seams with fascinating history and cultural life. Then set sail for Puerto Montt and its bustling streets, eclectic shops, and superb seafood restaurants.
A visit to Puerto Chacabuco follows where the river valleys and the snowy backdrop of the Andes beckon. Steep, rugged shores abound as you cruise through the Chilean Fjords' vast network of free, open channels that wind their way to Punta Arenas, the port that sits on the north shore of the Strait of Magellan, merging the Atlantic and Pacific. From wildlife spotting to kayaking, there's much to explore, so we stay the night.
Cruise the Beagle Channel to Ushuaia, Argentina, which is literally referred to as the "End of the World." From here, it's a day at sea before we spend three incredible days cruising the breathtaking Antarctic Sound. As we drift through a world of implausibly blue icebergs, keep your eyes peeled for penguin rookeries and whales breaching the surface of the water. Enjoy two days of pampering aboard your boutique hotel at sea before arriving at the Falkland Islands and Port Stanley-home of the iconic Christ Church Cathedral.
After another day at sea, we arrive back in Argentina at the port of Puerto Madryn. Here, explore the Punta Tombo National Reserve and snap some photos of the half million penguins who live throughout this sprawling sanctuary.
Then it's on to Montevideo, Uruguay's capital, for an overnight stay in one of the most intriguing and diverse cities in South America. Your voyage concludes with in Buenos Aires, Argentina, where the Plaza de Mayo, Presidential Palace, and Teatro Colón are must-see stops.
Itinerary
Destination
Pricing
Terms and Conditions
| Day | Description | View All |
| --- | --- | --- |
| Day 1 | San Antonio, Chile | Details |
| Day 2 | At Sea | Details |
| Day 3 | Puerto Montt, Chile | Details |
| Day 4 | Puerto Chacabuco, Chile | Details |
| Day 5 | Chilean Fjords | Details |
| Day 6 | Chilean Fjords | Details |
| Day 7 | Punta Arenas, Chile | Details |
| Day 8 | Punta Arenas, Chile | Details |
| Day 8 | Cruising Beagle Channel | Details |
| Day 9 | Ushuaia, Argentina | Details |
| Day 10 | At Sea | Details |
| Day 11 | Antarctic Sound/Peninsula | Details |
| Day 12 | Antarctic Sound/Peninsula | Details |
| Day 13 | Antarctic Sound/Peninsula | Details |
| Day 14 | At Sea | Details |
| Day 15 | At Sea | Details |
| Day 16 | Port Stanley, Falkland Is | Details |
| Day 17 | At Sea | Details |
| Day 18 | Puerto Madryn, Argentina | Details |
| Day 19 | At Sea | Details |
| Day 20 | Montevideo, Uruguay | Details |
| Day 21 | Montevideo, Uruguay | Details |
| Day 22 | Buenos Aires, Argentina | Details |